<<
Back
Reata Begins Enrolling the LARIAT study, a Phase 2 Study Examining Bardoxolone Methyl for the Treatment of Patients with Pulmonary Arterial Hypertension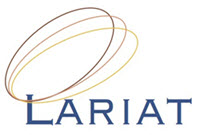 IRVING, Texas, May 12, 2014 – Reata has enrolled the first patient in a Phase 2 dose ranging study examining the safety, tolerability and efficacy of bardoxolone methyl in patients with pulmonary arterial hypertension (PAH).
PAH is a life-threatening disease involving endothelial dysfunction, vasoconstriction in small pulmonary arteries, aberrant proliferation of certain vascular cells, and dysregulated inflammatory signaling leading to vascular remodeling, pulmonary fibrosis, and right ventricular hypertrophy. PAH has been estimated to affect 15 to 20 thousand people in the United States, predominantly middle-aged women. Available treatments for PAH can provide symptomatic improvement, primarily by relieving vasoconstriction (e.g., by inhibiting signaling in the endothelin-1 pathway), but they do not directly suppress inflammation or proliferation pathways and the disease continues to progress. Consequently, there is a very high unmet clinical need for new therapy; PAH has a high mortality rate with 60 to 80 percent of patients dying within five years of diagnosis.
An extensive body of research by leading academic and Reata scientists has demonstrated that bardoxolone methyl and related compounds have highly potent antioxidant and anti-inflammatory properties, including beneficial effects on endothelial dysfunction, as well as anti-proliferative and anti-fibrotic effects.
"Internal Reata research has demonstrated that AIMs promote normal vasodilatory tone by restoring endothelial function and suppressing vasoconstrictive endothelin signaling. While this activity should complement available PAH therapies, through inhibition of pro-inflammatory NF-κB signaling bardoxolone methyl also directly suppresses inappropriate proliferation, which is not directly affected by currently approved products," noted Dr. Colin Meyer, Reata's Chief Medical Officer. "Additionally, our collaborators and we have shown in preclinical studies that Nrf2 activation positively regulated mitochondrial function, promoting increased cellular energy production. This is reduced in many PAH patients and results in significant fatigue and functional impairment."
This trial is a multi-center, double-masked, randomized, dose-ranging, placebo-controlled study. The primary efficacy endpoint is a six minute walk test. The study will also explore changes from baseline in cardiopulmonary exercise testing, cardiac magnetic resonance imaging, parameters collected during Doppler echocardiography and other measures. For more information on this study, visit: http://clinicaltrials.gov/show/NCT02036970.
About Reata Pharmaceuticals, Inc.
Reata Pharmaceuticals, Inc. is a privately held company aiming to translate innovative research into breakthrough medicines for difficult diseases that have significant unmet needs. Reata is the leader in developing a novel class of drugs with potent transcription-regulating activity, called antioxidant inflammation modulators (AIMs). AIMs activate Nrf2, promoting the production of numerous antioxidant, detoxification, and anti-inflammatory genes, and inhibit NF-κB, a gene that regulates many pro-inflammatory proteins. The pharmacology of the AIMs mimics that of endogenous prostaglandin metabolites that are responsible for the orchestrated resolution of inflammation. The anti-inflammatory, cytoprotective and energy metabolism effects of AIM pharmacology have been documented in more than 250 scientific papers and are potentially relevant to a wide range of diseases.
CONTACT:
Reata Pharmaceuticals, Inc.
(972) 865-2219
info@reatapharma.com